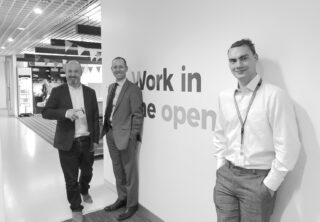 For it to actually happen, we think digital government in Australia needs to become more than the sum of its parts, not less. In a federal system, that's easier said than done. A simple step to start with is applying scepticism. Particularly to any sales pitch jargon that leaps to technology answers but overlooks fundamentals of digital service delivery. Services Australia must avoid the trap of strategy by slogan – 'single customer views', 'tell us once', 'experience layers'. These are things for speechwriters, not citizens.
It also means not conflating "investment in IT" with "investment in services", and being far more open about experiments with new ways of working in government, spreading knowledge and support for transformative projects at scale. We can't link to many of the stories we heard in this blog post, because there isn't enough working in the open. That's a shame for us, but a much bigger problem for public servants.
With talk in the newspapers about the first major recession since the early 1990s, Australia may be on the brink of the sort of crisis that tends to spur action. Developing first class digital public services brings real macroeconomic opportunities, in terms of skills, trade and soft power. All the pieces are there. We hope Australia plays them well.